Onsite service
"Our fitters have several decades of combined experience in the installation, modification and maintenance of technical equipment, especially with paper machines. The work is planned and coordinated as required. In doing so, we contribute our know-how in terms of craftsmanship and engineering.
Our core competence lies in the area of rolls and drying cylinders on paper machines, as well as their attached parts such as bearings, rotary unions, etc. We also assemble doctors, drives, belt tensions and controls, and much more. We are also happy to take on standard tasks in stock preparation and on the konstant part of themachine.
In our service vehicles we always have a proven set of tools on board. In addition, we have most of the power ones, such as lifting equipment, measuring tools in our warehouse and we make them available if required. Our tools are tested according to BGV A3 and DGUV regulation 54.
Our service staff is trained in accordance with DGUV principle 309-003 for the operation of cranes, lifting gear or load handling equipment, and in accordance with DGUV principle 308-001 for the operation of industrial trucks.
We align machine components with optical theodolite and levelling device. For the alignment of shafts we have an Easy Laser. Most of our employees are trained to use these devices and provide the necessary experience."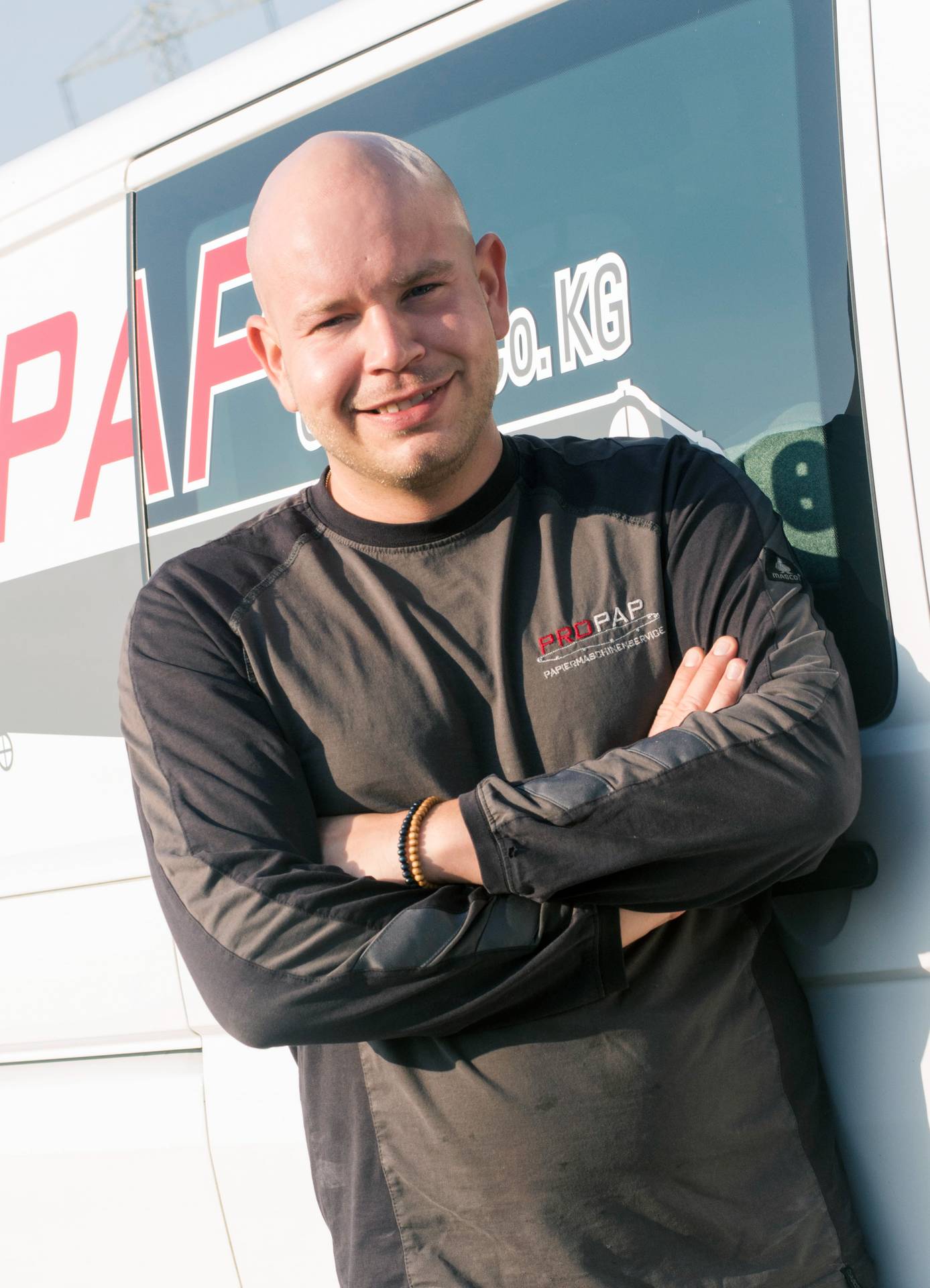 Nico Schmitz
SITE COORDINATOR
Your contact for questions on technical execution
E-Mail :
n.schmitz@propaper.de
Impressions Installation and service
Portfolio